AUSTIN STORES ARE NOW OPEN!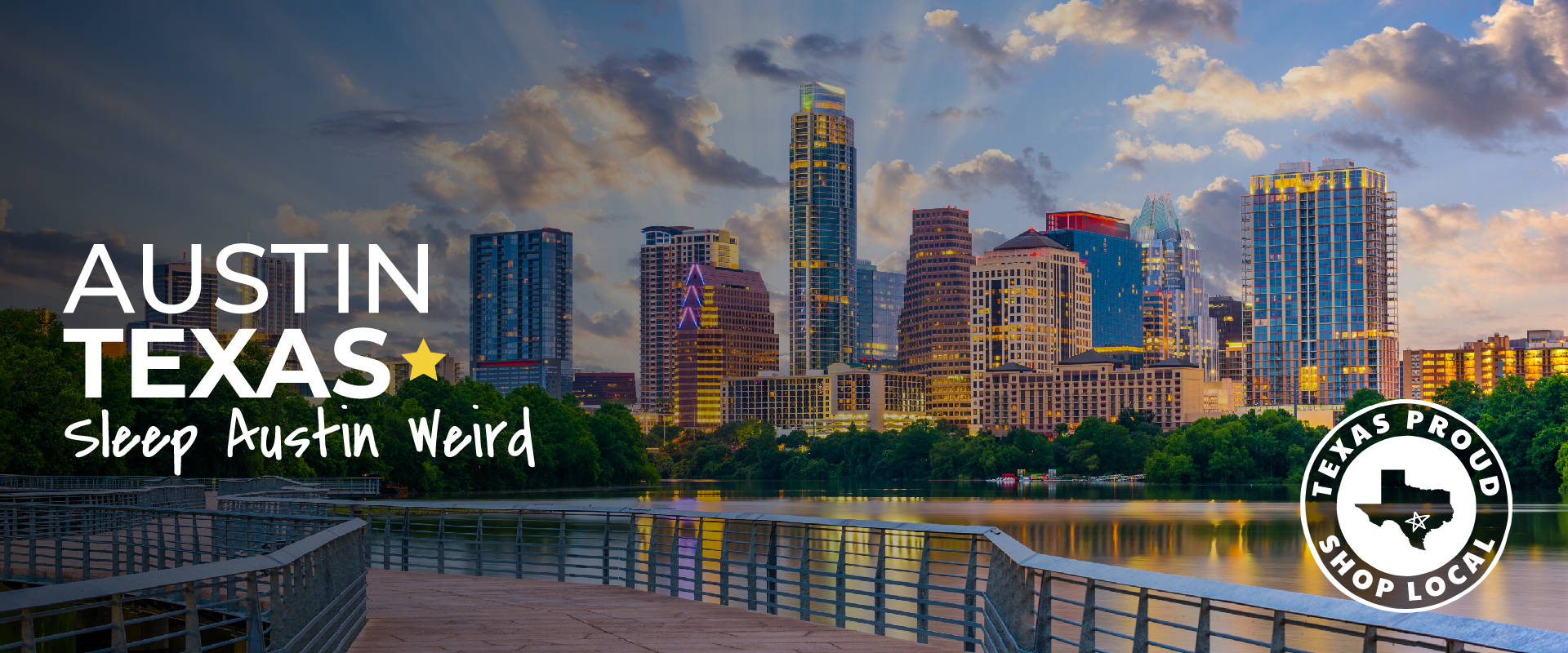 Shop Local and Save More at UltiMattress
When shopping for a mattress, it's not just what you buy but who you buy it from. Unlike other mattress stores our number one priority is our customers, not our bottom line. At UltiMattress, we're committed to providing you with the best deals and the most genuine service.  
We understand your desire for a zero-pressure mattress shopping experience, and specialize in serving your needs rather than forcing you into something you don't want. Our knowledgeable team of experts really take the time to listen to your needs and find the right bed for you, so you can walk away knowing you made the right choice.
Keep it Local
We're proud to offer the same deals as national retail chains, while remaining Texas owned and locally operated. We combine the best of both worlds: we offer the significant savings of big name stores and the friendly service and people-first policies of a local business. When you choose UltiMattress, you're getting the best deal while also supporting your local community, rather than some nameless foreign investor.
When you choose UltiMattress in Austin, you're getting the best deal while also supporting your local community.
Genuine, Low-Pressure Customer Service Across Austin & San Antonio.
At UltiMattress we treat you like a friend, not a dollar sign. We understand that choosing a mattress is a big decision, and we're committed to listening to and understanding your individual needs above all else, while creating an environment that is 0% pressure and 100% support.
Your experience is important to us, and it's important that you walk away feeling completely satisfied. Our sleep team is dedicated to listening to your unique preferences and guiding you through the process of finding your perfect fit.